Features
When there are two cylinder lines, changeover from line-A to line-B for replacement is always required. Liquid Changeover LRA (for Ammonia) switches active line from line-A to line-B automatically by detecting pressure.
COMPACT SIZE
Space-saving compact size allows more freedom for installation.
SNAP REVERSE STRUCTURE
LR functions with "Snap Reverse Structure" to achieve dust-proof and rain-proof construction. The simplest and most reliable form of liquid automatic changer realizing highly accurate and instantaneous changeover operation.

DOUBLE INDICATORS
Red arrows indicates which line is in use. changeover activation status can be checked easily by color indicator.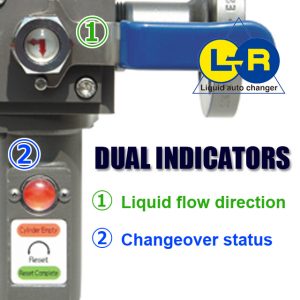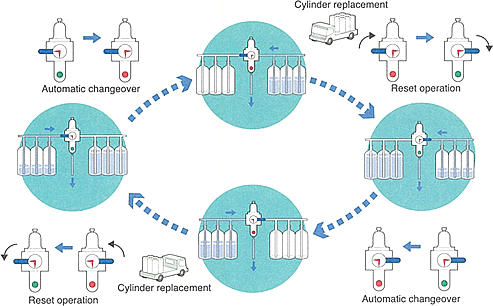 EASY MAINTENANCE STRUCTURE
Simple structure allows disassembly and assembly to be performed easily at the site.
Specification
MODEL
LRA-SE-Ⅰ
LRA-SE-Ⅱ
Fluid
NH3 (Liquefied Ammonia Gas)
Capacity (kg/h)
Max. 100
Changeover Pressure (MPa)
0.05 – 0.18
0.15 ∼ 0.30
Changeover Pressure Operating Accuracy (MPa)
±0.01
Required Inlet Pressure
(Changeover pressure +ΔP) ∼ 1.56 MPa
Capacity (kg/h)
ΔP
Capacity (kg/h)
ΔP
35
0.05MPa
35
0.06MPa
50
0.07MPa
50
0.08MPa
70
0.09MPa
70
0.11MPa
80
0.09MPa
80
0.15MPa
100
0.16MPa
100
0.18MPa
Inlet Size
JIS20K 20A Flange
Outlet Size
JIS20K 20A Flange
Weight (kg)
13
Dimensions (mm)
(W×H×D)
215 ×425 ×195
You can scroll
Attenttion
NH3 consumption should be lower than the LR standard capacity indicated above
Sample installation image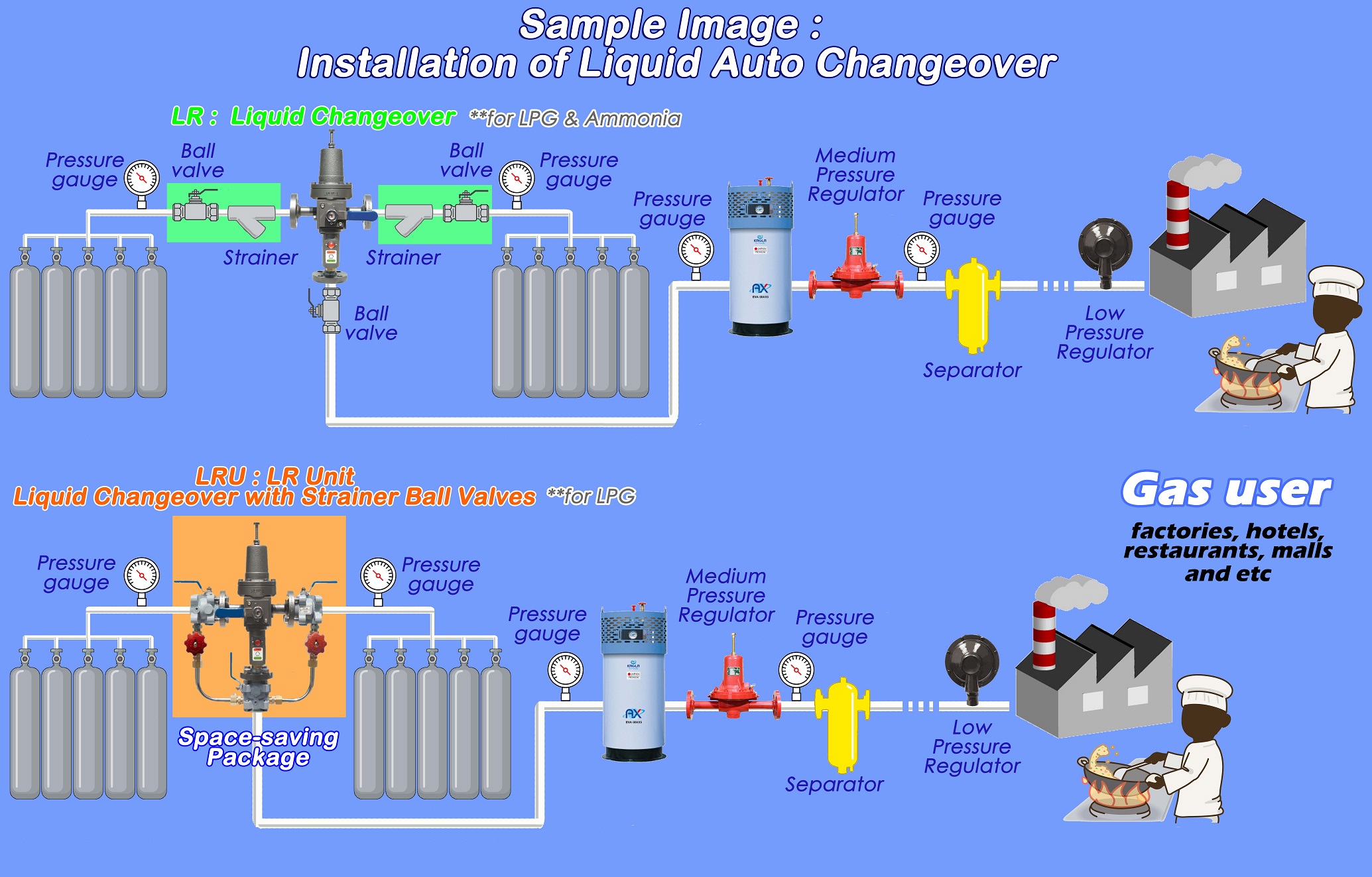 Product Link-1: Medium pressure Ammonia regulator Kagla KR-A series
Product Link-2: Electric water bath Ammonia vaporizer Kagla EVA-AX5 series
Product Link-3: Dry-Electric Ammonia vaporizer Kagla EVA-10DX
Contact us
Product inquiry
For inquiries about products and services, please use the inquiry form.